Protect Your Home with Disinfection Services in Lancaster, PA
At Paul Davis, we take our work seriously and aspire to alleviate challenges our community has at this time. We understand what it takes to get rid of pathogens because we are a nationally known name in home restoration and emergency cleaning industry.
Protection for Your Home
These are a few of the ways we protect everyone's well-being and safety:
Sanitize and clean high-touch surfaces: Our specialists have the correct tools and equipment to get rid of microbial growth, viruses, pathogens and other bacteria.
Take the essential steps: We'll inquire about everyone's health before we begin so as to not put anyone in danger. Our team wears face masks and shoe covers to prevent contaminants from being tracked into your home.
Provide pertinent information: As experts in the industry, we can give you correct and useful information that'll help secure your health and safety. We understand that there is much uncertainty out there about coronavirus, so we're here to answer your questions according to the most recent available updates.
We Take the Necessary Steps for You
Our goal is to keep you and your loved ones safe, especially as we're all going through the effects of the coronavirus pandemic. Our commercial disinfection services in the Lancaster, PA, area consist of:
Sanitizing your building by properly applying disinfectants
We are EPA and FDA approved to combat bacteria and viruses
We meet stringent standards
In addition, we use the most advanced techniques in industry-standard cleaning to deliver superior results. These consist of:
ULV Fogging: This is a pre-emptive approach that sanitizes walls, floors and other horizontal surfaces.
Fogging with Horizontal Surface Wiping: For surfaces that experience a lot of touching such as desks, door handles, computers, etc.
Fogging with Full Wiping: Industry accepted steps for validated cases of coronavirus. This is a comprehensive cleaning service that utilizes disinfectants to sanitize your facility.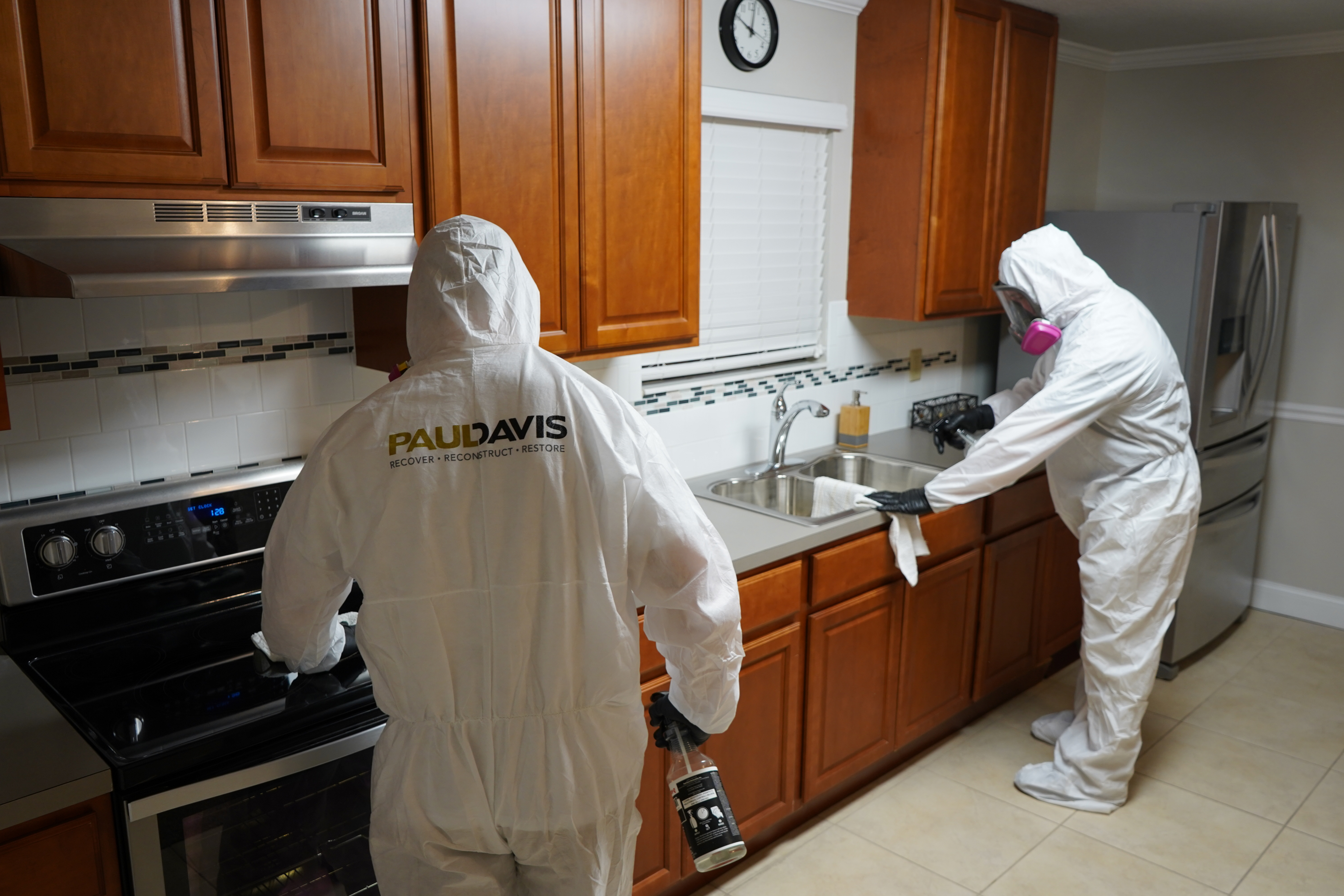 Let's Protect Everyone
Before our team arrives, there are some things you can do to keep yourself and our team safe. First and foremost, it is important for us to understand if you have any apprehension or special safety measures you would like us to put in place. For instance, we can send digital copies for any follow-up information instead of physical records and other information.
Contact Paul Davis Today
Viral and bacterial infections are a risk in the world today. A simple sanitation program will help bring a sense of safety back to your residence. Call Paul Davis today at (717) 291-6000 and our experts can help out by making your home safe. Paul Davis contractors are professionally trained when it comes to sanitizing properties.