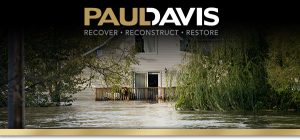 Flash Flood: Get to higher ground.
Flood waters often rise quietly and quickly to become extremely dangerous. A 'flash flood warning' is the most severe, imminent alert and requires moving immediately to high ground. Sudden violent flood waters can take just minutes to mount and are known to occur even in areas that haven't experienced heavy rain. People and their pets should seek high, safer ground immediately. Leave lower lying areas. Don't drive or wade into rising or rushing water. Seek elevated positions – trees, roof tops or other high and secure places if unable to reach high ground.
Flood Warning: Take these actions.
When hazardous weather conditions are soon expected, agree ahead of time with family and friends to meet at a safe location. If time permits, gather a three-day supply of water (one gallon, per person, per day), easily opened food (no cooking, no refrigeration required), family pets, medicines needed for three days, boots for all and a NOAA Weather Radio.
Flood Watch: Get prepared.
This forecast is for conditions that may cause flooding. Know your way to avoid roads likely to flood and the fastest route to high ground. If access to sandbags is available, place them to protect your home. Check if your sump pump is operational. Be organized to leave quickly.
Flood Advisory: Stay observant of changing conditions.
Flooding isn't expected but conditions warrant this early precaution. If you haven't purchased home or business flood insurance, this may be your wake-up call. Reconsider that decision. Most policies take 30 days to take effect.
As Waters Recede.
Inspect all areas of your home or business for water penetration and damage. Call your insurer promptly to report any suspected damages and call Paul Davis. This is no time for second best™